MKE giới thiệu thiết bị dùng kết nối cho việc điều khiển và giám sát nguồn cho phụ tải dùng IoT.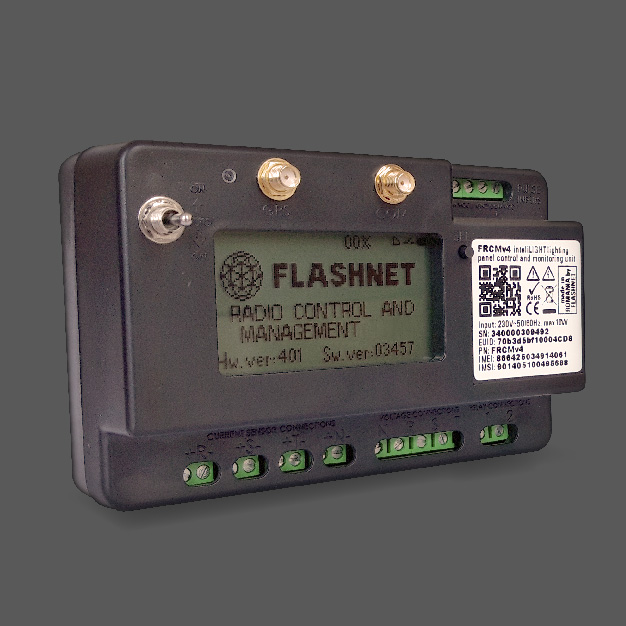 Installed inside the feeder pillar, it is designed to provide autonomous operation for street lighting installations and to carry out three phase measurements and analysis of electrical parameters in street lighting grids.
Specially designed and optimized for LPWA networks.
VPN security with AES128/256-bit encryption and key rotation.
Bandwidth efficient with minimal communication requirements.
Autonomous operation based on prede­fined astrologic calendar and/or external light level sensor (digital INPUT).
Remote real-time ON/OFF control.
Remote monitoring of grid parameters in street lighting grids: per phase voltage, current, frequency, power factor, active/ reactive/ apparent power, daily active/ reactive energy consumption.
Configuration options for: current transformer ratio, voltage/power thresholds and daytime/nighttime consumption thresholds.
LCD for displaying electrical parameters and device status.
GPS for exact location and time.
Maintenance switch for local manual override (AUTO/ON/OFF).
Inputs: 2 x Digital INPUT.
Output: 1 x Dry contact relay output (230V, max 12A).
Designed lifetime: 10+ years.
Product description
Street lighting panel control and monitoring unit
Power supply
Direct connection
Power consumption
Max. 10W
Network interface
NB-IoT
Supported frequencies
Band 8, Band 20
Security
AES128/256-bit encryption and key rotation per session
Voltage input range
0V – 265V / 45-65 Hz
Input

R, S, T voltage inputs
R, S, T, N current inputs
2 x Digital input

Power network type
Three phase electric network and Neutral
Current transformers
Standard X:5, where X is user definable
Operating temperature
-25°C to + 80°C
Operating humidity
95% non-condensing
Connectors

Voltage (R,S,T,N),
Current (R,S,T,N),
RF
GPS
USB

Grid connectors
2.5 mm² terminals
Antennas
2 x SMA
Output
1 x Dry contact relay (230V, max 12A)
Display
LCD
Precision Real Time Clock (RTC)
Battery operated
Battery operation time
Up to 12 hours
GPS
Location and time
Dimensions (L x W x H)
138 x 90 x 47 mm
IP rating
IP42 (optional IP67 external housing)
Certifications
CE
FCC ( in progress)
voltage
current
active power
reactive power
apparent power
active energy
reactive energy
power factor
frequency
current transformer ratio
voltage/power / current thresholds
daytime/ nighttime consumption threshold
over/ under voltage detection
over/ under power detection
over/ under current detection
unusual daytime/nighttime consumption
phase failure